A strong woman from Pakistan battles leukaemia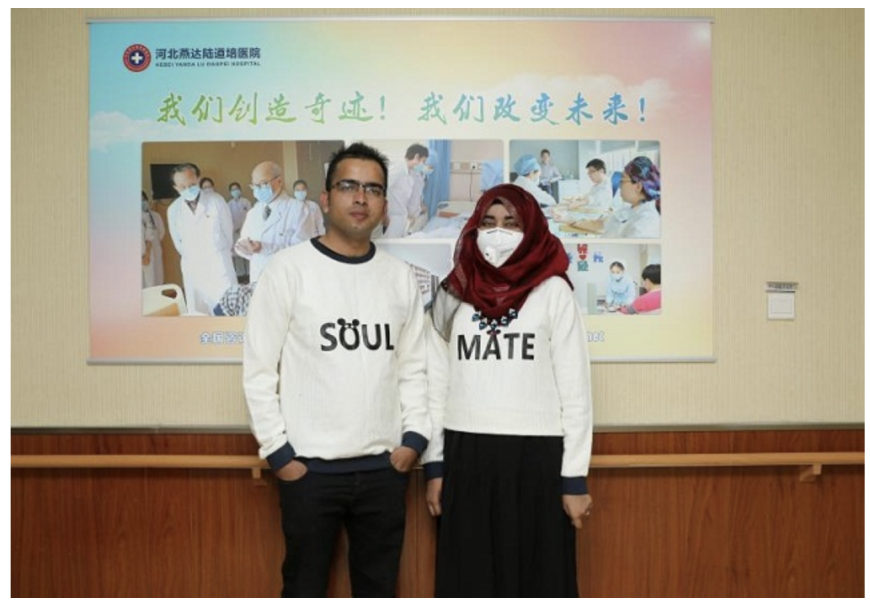 There is a strong woman called Zainab. She's 26 years old and she's from Pakistan. Why do I say she's strong? Here is her story.
A beautiful wedding is every woman's dream, and she was going to marry the man she loved. Everything was perfect and everyone was busy preparing for the wedding. Then suddenly everything changed. Just 10 days before the wedding, she developed a fever and felt uncomfortable in her stomach. When she went to the hospital, she thought everything would be fine, the doctor would give her some medicine and tell her to be careful, and then she could go back and enjoy her wedding.
But this time the doctor was serious and told her that she had been diagnosed with leukaemia. When she first found out she had leukaemia, she was strong and patient. "I was just a little upset that I wouldn't be able to enjoy my wedding because, you see, it happened just 10 days before my wedding day. But I was happy and thanked God for giving me such a beautiful relationship to get married on the same day". That's what she told me.
"In the local hospital, the doctor told me that I had only one month to live, but I didn't give up, and neither did my family members and my husband. They never let me down and gave me the strength to fight the leukaemia. And besides my family members, I would also like to thank the organisation that contributes to my treatment. We belong to a middle-class family in Pakistan and we do odd jobs for our daily living. It was not possible for us to pay such a huge amount. But when Allah takes your hand, He sends someone to help you. And the name of that organisation is Bahria Town Pakistan.
After two rounds of chemotherapy at a local hospital, she came to Lu Daopei Hospital for further treatment. With the help of the hospital's international centre, her treatment went smoothly. And now her operation was successful, and after two months she can go back to her country and start a new life.
That's what she wants to tell other leukaemia patients: "We should live every moment of our life as if it's our last, and live it fully. We all know that one day we will die, and God knows when. So make every new day better than the previous one, and always be in the urge to do something good that satisfies the soul, and try to skip the bad in you. And the most important thing: never lose hope.