Cytogenetics/Fluorescence-in-situ-hybridisation (FISH) laboratory
More than 10,000 samples are received each year, of which more than 1/3 are samples from other hospitals, including many complicated karyotypes and difficult cases. Our turnaround time for chromosome presentation is only 6-8 working days.
Fluorescence-in-situ-hybridisation (FISH) is a molecular cytogenetic technique that uses fluorescent probes that bind only to parts of the chromosome with a high degree of sequence complementarity. It is used to detect and localise the presence or absence of specific DNA sequences on chromosomes. It can define the disease gene in cells and tissues.
Our cytogenetics/FISH laboratory is the largest in China. We could offer more than 3000 types of FISH tests and test more than 13,000 samples every year.
Our tests include chromosome detection(bone marrow/peripheral blood), congenital chromosome abnormality screening, FISH of blood disease and so on.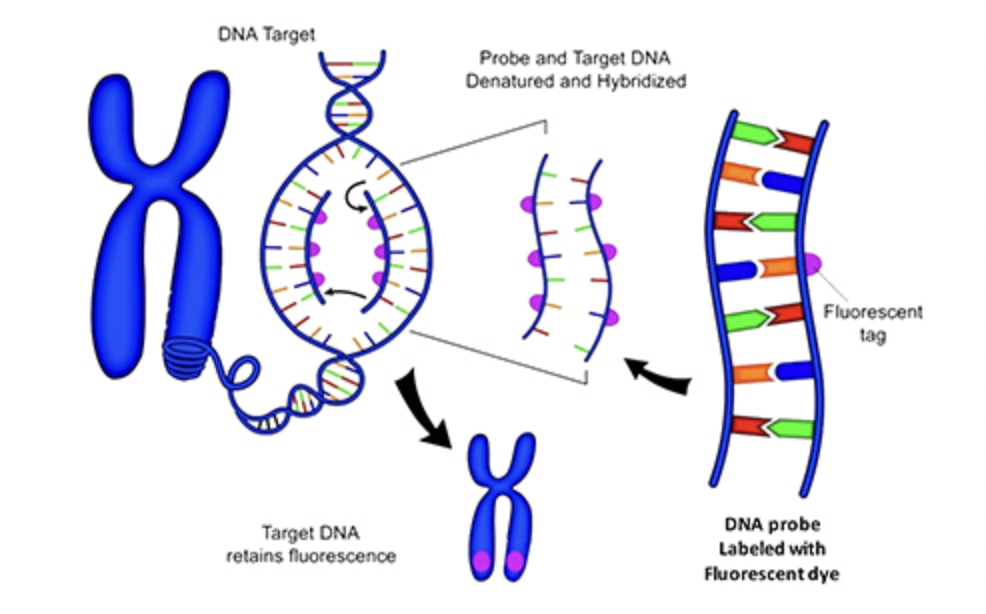 There are some subtle chromosomal abnormalities that are difficult to distinguish by karyotype analysis and need to be detected by the FISH method.
There are more than 400 FISH test types in our laboratory.