CSF samples from a patient with central nervous system symptoms (diagnosed with tuberculous meningitis for more than 4 months) were successfully examined by MICM.
Patient No. WJJ, female, 21 years old, presented with central nervous system symptoms without lymphadenopathy or hepatosplenomegaly. She had sought diagnosis and treatment in the neurology departments of several hospitals.
A cerebrospinal fluid (CSF) sample was sent to our laboratory for morphological and flow cytometric examination on 14.08.2008. Cytogenetic and genetic tests were added based on the morphology and immunophenotyping results. A bone marrow (BM) biopsy was obtained and examined on the same day.
The diagnosis was primary lymphoblastic lymphoma with t(1,19) (q23, P13) translocation and E2A-PBX1 fusion gene. This is not a disease of the nervous system.
Molecular genetics labs test the gene to look out for the cause and factors of blood diseases and cancers, especially testing the fusion gene and multiple gene mutations. The fusion gene is made up of two different genes that are incorrectly spliced together to form a genetic monster. Fusion genes and gene mutations are usually the main causes of cancer and are the most powerful targets for treatment.
Lu Daopei's molecular genetics laboratory is the largest and most active in China. We have 36 leukaemia fusion gene panels, 58 gene mutation panels and 32 genetic diseases of haematology panels.
Our tests include fusion gene screen, mutation group of blood tumour analysis, proto-oncogene expression profile analysis, individualised drug fingerprinting and so on.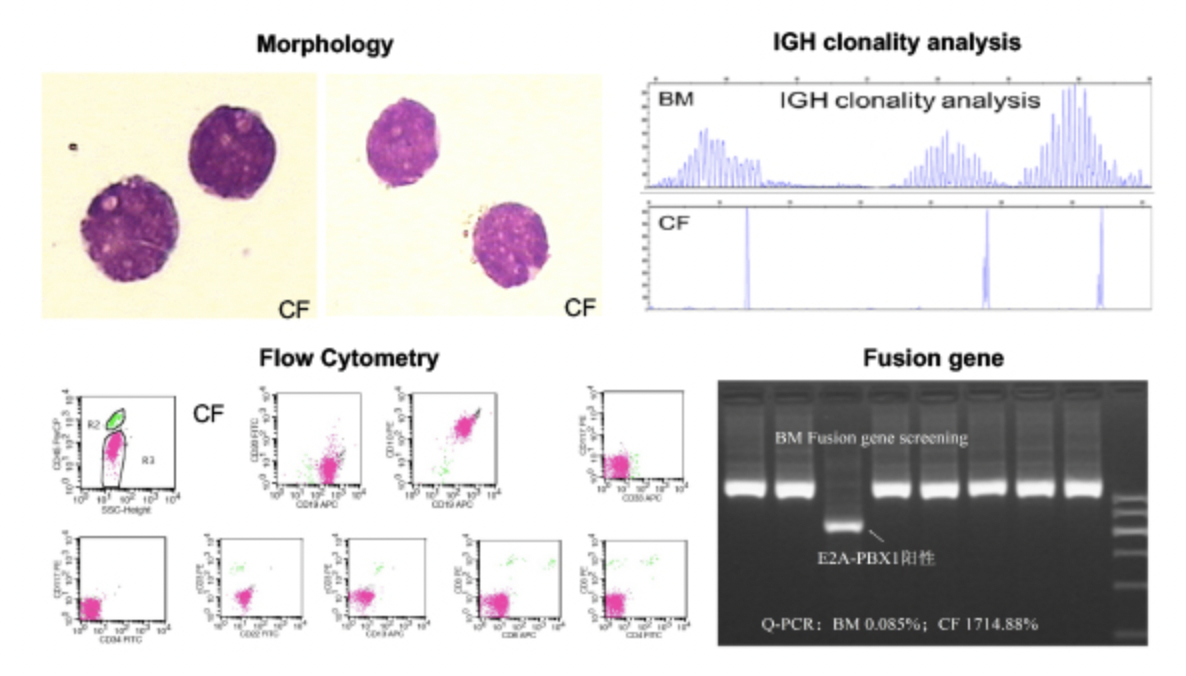 The patient received intrathecal injections of MTX+IDA and Dex+L-ASP chemotherapy, her headache disappeared from the day after chemotherapy, and her lower extremity muscle strength returned to normal on the 15th day after chemotherapy.
After one course of chemotherapy, the allo-HSCT treatment was continued with radiotherapy.
The patient's chimerism rate reached that of a full donor, which was checked 1 month after HSCT. This means that her haematopoietic system has been rebuilt.
So far, she has been in continuous remission.